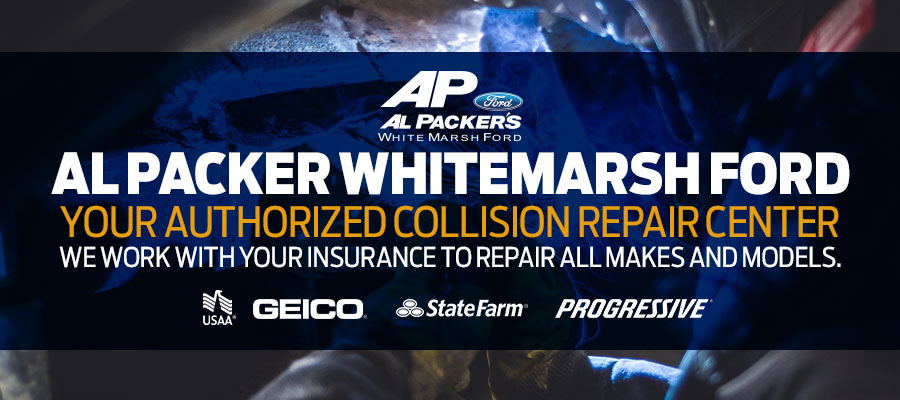 1

A Ford Car Deserves Ford Collision Parts

Each part is designed and engineered specifically for your vehicle, meaning each new Original Ford Collision Part is built to maintain the quality, safety and integrity you've come to expect as a Ford owner. You bought a Ford, and when you choose Ford Collision Parts, you keep it a Ford.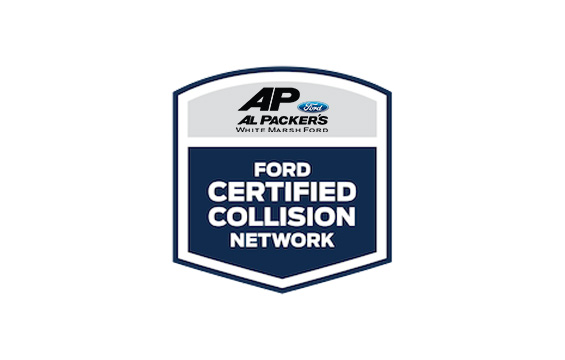 2

Al Packer's White Marsh Ford is home to a full-service auto body shop and collision repair center

The Body Shop at Al Packer's White Marsh Ford offers exceptional vehicle collision repair services using only the best parts. A car accident can easily throw your entire life off track and cause headaches you'd rather not deal with. That's why our team wants to provide a smooth and stress-free process to help you get your Ford repaired and back on the road after a collision. We'll give you the peace of mind you need after a frightening accident by getting the work done efficiently and accurately.
Al Packer's White Marsh Ford only use the highest-quality genuine OEM Ford parts
Unlike third-party repair shops, our body shop technicians only use the highest-quality genuine OEM Ford parts when working on your vehicle. These components are specially engineered to fit seamlessly into your Ford model, meaning they help to maintain the quality, safety, and lifespan of your individual automobile. This is simply not possible with aftermarket parts, as they aren't specifically designed by Ford for Ford trucks, cars, and SUVs.
Al Packer's White Marsh Ford well-equipped to provide the repairs you need
No matter what kind of damage occurred as a result of your collision, our team is well-equipped to provide the repairs you need. We employ a team of I-CAR and ASE certified technicians with the ability to treat your vehicle with skill, accuracy, and integrity. Our wide array of services take place in a state-of-the-art facility that features 20 bays, two down-draft paint booths, and two frame machines, in addition to being an authorized repair facility for aluminum body trucks.
You can always trust that your Ford or other vehicle is at the right place when you bring it to Al Packer's White Marsh Ford Body Shop. Call us today or visit the shop at 9801 Pulaski Highway, Middle River, MD 21220. We'll get your Ford back on the road and running beautifully in almost no time at all.
3

Know Your Insurance Policy

If you need to use your insurance, it's important to know what it covers. Check your policy for information about OEM parts coverage. Your insurer cannot force certain repair parts on you; it is your right to have your vehicle repaired with new OEM parts. While insurance coverage varies by provider and policy, if your current provider doesn't offer OEM parts coverage, it may be time to shop around for a provider that does.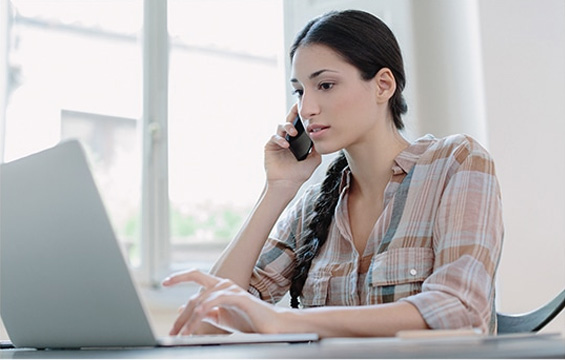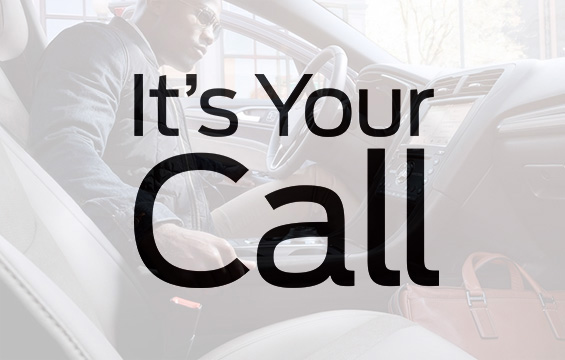 4

Ask for Ford Parts

You bought a Ford for a reason. So, when you're having repairs done, remember, it's your call which parts get put into, or onto your vehicle. You're entitled to all the information regarding the repair of your vehicle, so make sure you get it and stay in charge of it.
5

Bookmark and Save alpackerswhitemarsh.com

Burn it into your memory, because while we hope you never have to use this website, it's always best to be prepared in case you do. From repair tips and insurance help to accident assistance, you'll find everything you need to help you in the case of a collision.